2023 Grants Presented At Roncalli College
At the invitation of Principal, Chris Comeau, Trust Chair Gordon Noble-Campbell visited Roncalli College on 9 June, to present the 2023 grant awards to Dorothy Wilson and Trey Cosgrave in front of a school assembly.
---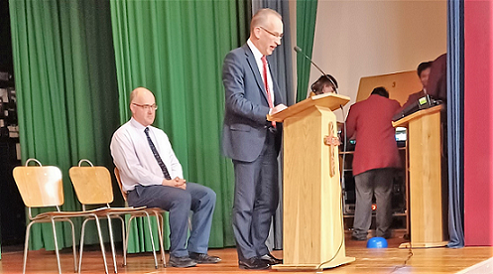 (Trust Chair, Gordon Noble-Campbell)
---
Noting that that the Trust acknowledged and assisted excellence among students in schools, on behalf of the Trustees, Noble-Campbell congratulated the grant recipients, acknowledging their focus on education, their personal qualities and their contribution to the cultural and spiritual life of Roncalli College community.
---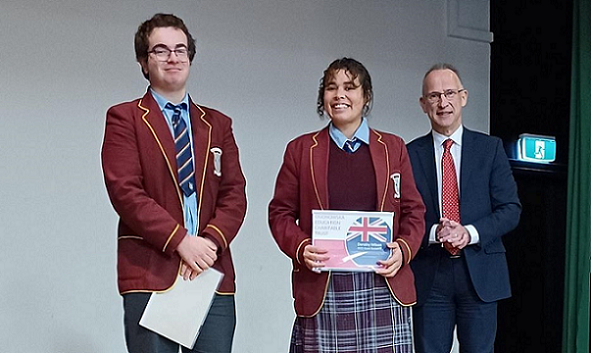 (Trey Cosgrave and Dorothy Wilson)
---
An article was subsequently published in the Timaru Herald concerning the grants, which you can read here. An update was also provided to Roncalli College's alumni, which can be read here.
---
(Published : 18/06/23)