The Two Women Who Inspired A Prime Minister
The first group of children deported from their homes in Poland to arrive in New Zealand, did so in Wellington, in June 1943, on their way to refuge in Mexico aboard the USS Hermitage. Of the 706 on board, 300 were children and 300 were women. The travellers were not permitted to disembark in Wellington, but the local citizens provided necessary assistance through the intercession of Countess Maria Wodzicka, wife of the Consul-General for Poland, who was based in Wellington between 1941 and 1945.
---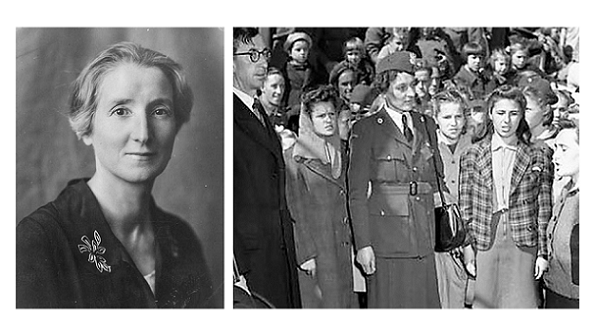 (Janet Fraser (left) and Maria Wodzicka (right, in uniform)
---
Eugeniusz Banasiński, the Polish Consul from Bombay who was aboard the ship appealed to Countess Wodzicka for essential clothing for the children and pencils and paper to ensure that their education could continue on the next leg of their journey to safety. What happened next is best summarised in a Letter to the Editor of Wellington's Evening Post newspaper, written by Countess Wodzicka on 24 June 1943, (shown below).
It is said that following the visit of the USS Hermitage, Countess Maria visited Janet, the wife of then Prime Minister Peter Fraser. Together they persuaded him that New Zealand could host 733 displaced Polish children.
---

---
(Published : 29/01/23)lished : /06/21)